PITZIS KINDERLAND
FUN ON THE SLOPES
Pitzis Kinderland
Learn to ski for free, make new friends and experience the beauty of the mountains in a winter wonderland. This and much more is possible in the coming winter season in Pitzi's Kinderland in Pitztal. Children up to the age of 5.99 can enjoy free childcare here. Rainer Schultes is particularly pleased about the free ski course. "This is how absolute beginners become small ski professionals in a very short time."
Pitztal Glacier / Rifflsee Ski School Pitztal Werner Kirschner
10.01.–28.01.2022
14.03.–25.03.2022
The course takes place from Monday to Friday. The courses are available from 10:00 a.m. to 12:00 p.m. or from 1:00 p.m. to 3:00 p.m.
The number of participants is limited! Promotion valid for guests staying in the Pitztal.
The ski courses take place daily from Monday to Friday during the period mentioned. There is no official program on the weekends, but Pitzi's Kinderland am Hochzeiger is of course available for free use under organizational supervision. The free tickets for the ski courses and supervision can be conveniently purchased for the Pitztal Rifflsee glacier directly from the Club Alpin ski school (https://clubalpin.skischool.shop/)

As usual, the Bambini free ski pass continues to give families an affordable winter experience - throughout the Pitztal. If a parent buys a ski pass, children under 10 receive a free Bambini free pass.
ATTRAKTIONEN
EXKLUSIV FÜR UNSERE GÄSTE
PROFITIEREN SIE VOM URLAUB IM HOTEL RIFFLSEE
Die Pitztal SommerCard
Erleben Sie jeden Tag freien Zutritt zu den Attraktionen des Pitztals und seiner Umgebung in Tirol. So können Sie jeden Tag eine Bergbahn oder den XP Abenteuerpark kostenlos in Anspruch nehmen. Zusätzlich erhalten Sie täglich Zutritt zu den anderen Leistungspartnern, wie Museen, Badesee, Kletterhalle, Boulderstadl, Steinbockzentrum, und fahren mit dem öffentlichen Bus im Pitztal, bis nach Imst Bahnhof oder Imst Postplatz frei – täglich!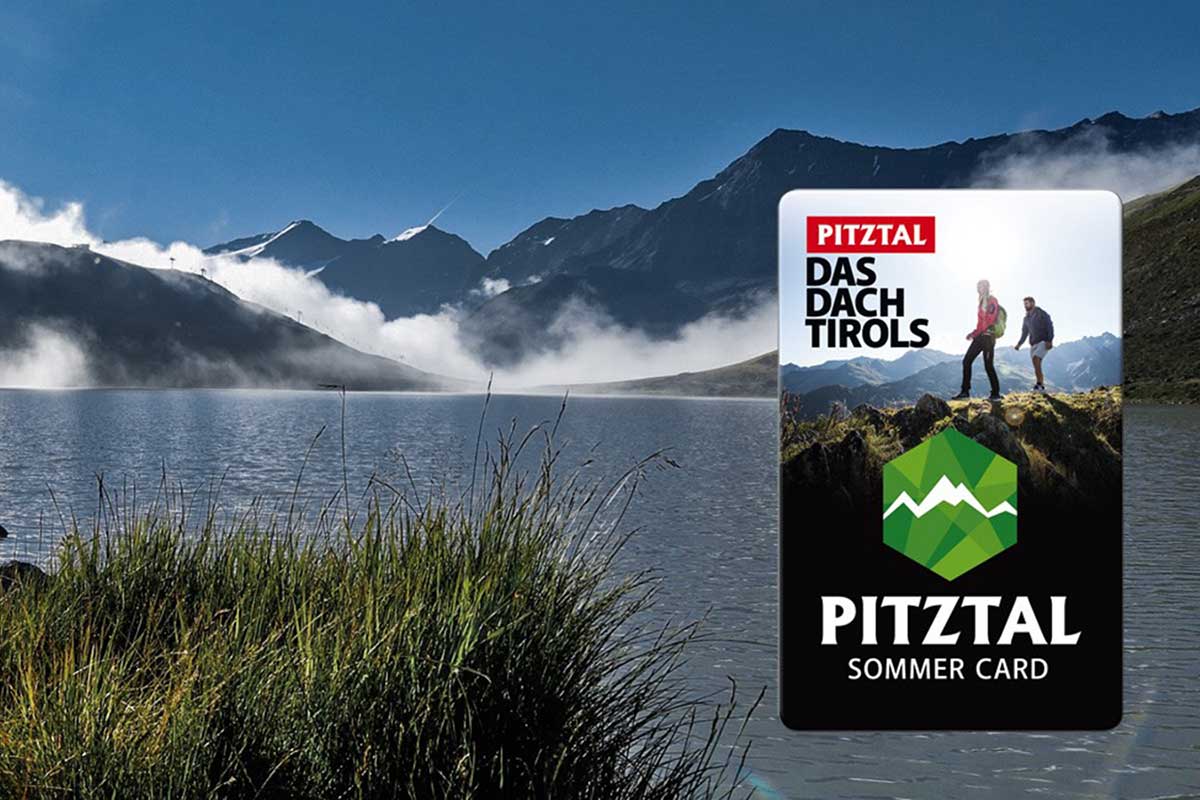 Gastfreund
Der Urlaubsbegleiter für Ihren Aufenthalt.
Laden Sie sich Ihre digitale Gästemappe auf Ihr Smartphone und erhalten Sie exklusive Infos zu
Gästeinfos von A bis Z
Restaurant-Empfehlungen
Neuigkeiten
Aktuelle Morgenpost
und vieles mehr