RIFFLSEE
WELLNESS IN HOTEL GARNI*** RIFFLSEE
REGENRATION, RELAXATION AND WELLNESS
The perfect balance after an eventful day
Joy of life - this is the top priority in the wellness area of the Hotel Rifflsee in the Pitztal!
A wellness world is available for our guests to relax:
Sauna - soothing relaxation at a temperature of approx. 90 ° C
Sanarium-bio sauna - relaxation at approx. 50% humidity and a temperature of approx. 60°C
Brine steam bath - pure relaxation at 100% humidity and a temperature of approx. 43 ° C
Infrared cabin - cozy radiant heat at a temperature of approx. 35 ° C
Relaxation room and direct access to beautifully designed outdoor area for fresh air!
So you can recharge your soul and body with energy and joie de vivre and you will feel like a new person!
Children and adolescents under the age of 14 are not allowed to use the wellness area. We ask for your understanding!
Let go and feel good
Escape everyday life and stress. Retreat from the hustle and bustle and just have time for yourself. Enjoy soothing moments for body, mind and soul. In addition to massages, peelings and wellness baths, our partner company MeVital (approx. 150m away) also offers you a lot about health and fitness. Enjoy yoga, Pilates or indoor cycling in a private lesson.
Opening times: October to April
More information can be found here.
ATTRACTIONS
EXKLUSIVE FOR YOUR GUESTS
BENEFIT FROM YOU HOLIDAY AT HOTEL RIFFLSEE
The Pitztal Summer Card
From the first day you can use the majority of its services with the exception of the mountain railways and XP Adventure Park. Here, you can choose to use the card on your day of arrival or on the day of your departure. Please note that on each following day you can only use the mountain railway and XP Adventure Park once per day. In addition to this, you will receive free entrance to all participating businesses such as museums, swimming lake, climbing hall, bouldering barn, alpine ibex centre and you can use all public busses free of charge every day!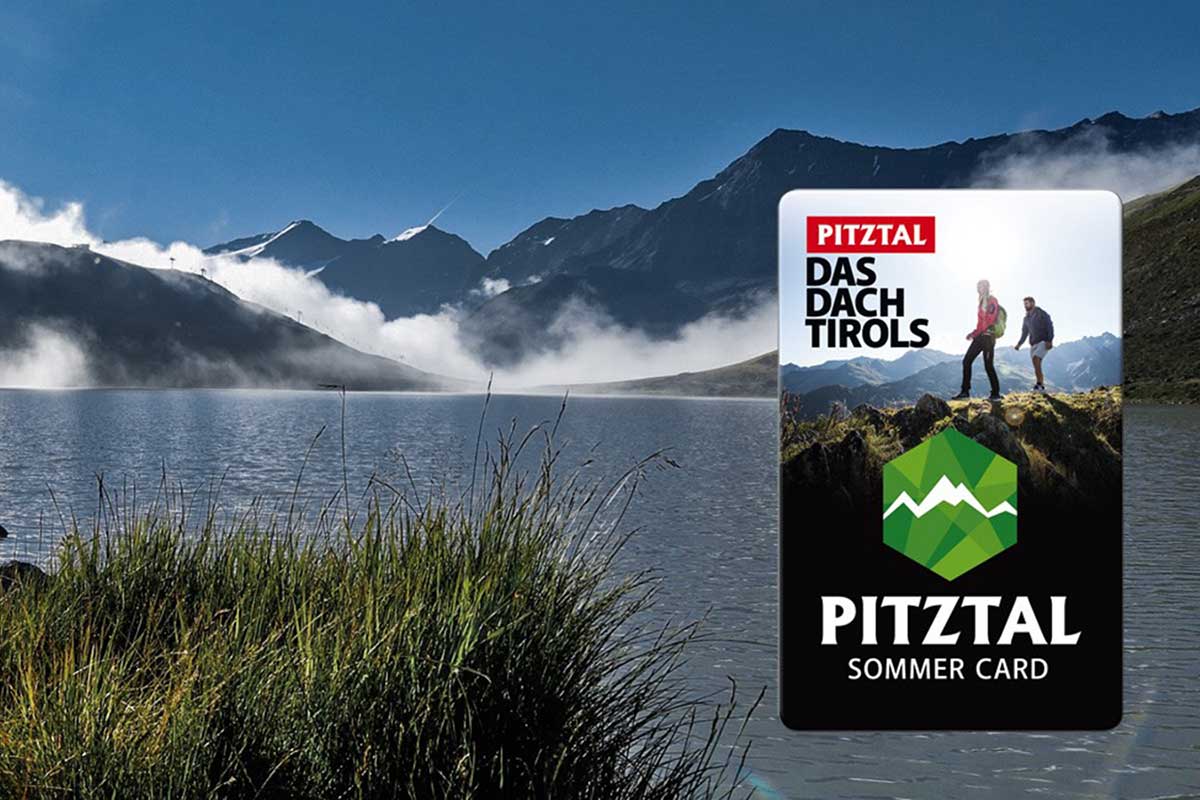 Gastfreund
The holiday companion for your stay.
Download your digital guest directory onto your smartphone and receive exclusive information
Guest information from A to Z
Restaurant recommendations
News
Morning post
and much more